15 Minutes
15 Minutes Prep, 15 Minutes Cook Time
6 Pancakes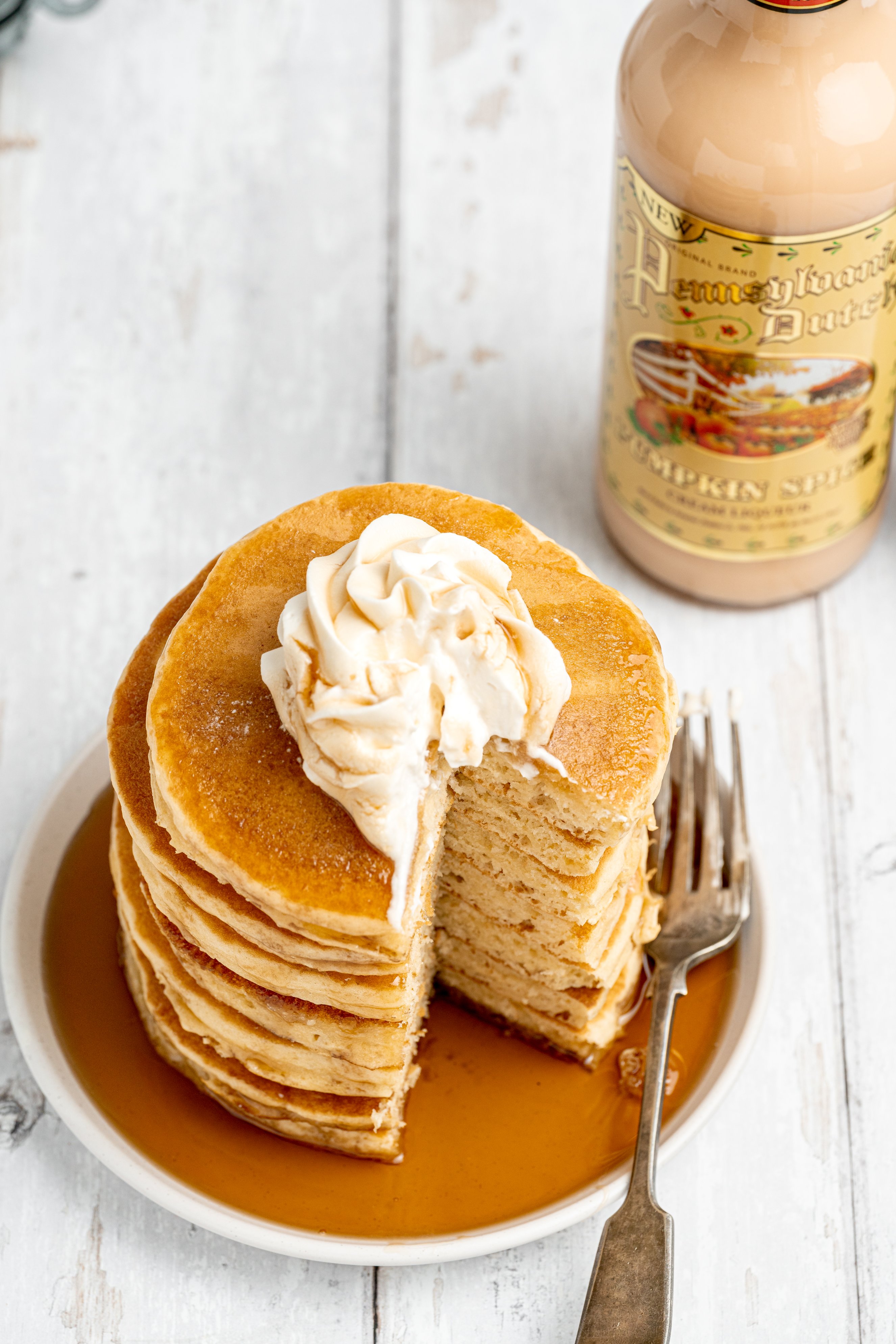 Ingredients
¼ cup Pennsylvania Dutch Pumpkin Spice Cream
1 cup All Purpose Flour
1 Tbsp Granulated Sugar
1 Tbsp Baking Powder
¼ tsp Baking Soda
1/2 tsp Salt
2 Tbsp Oil
3/4 cup Milk
1 large Egg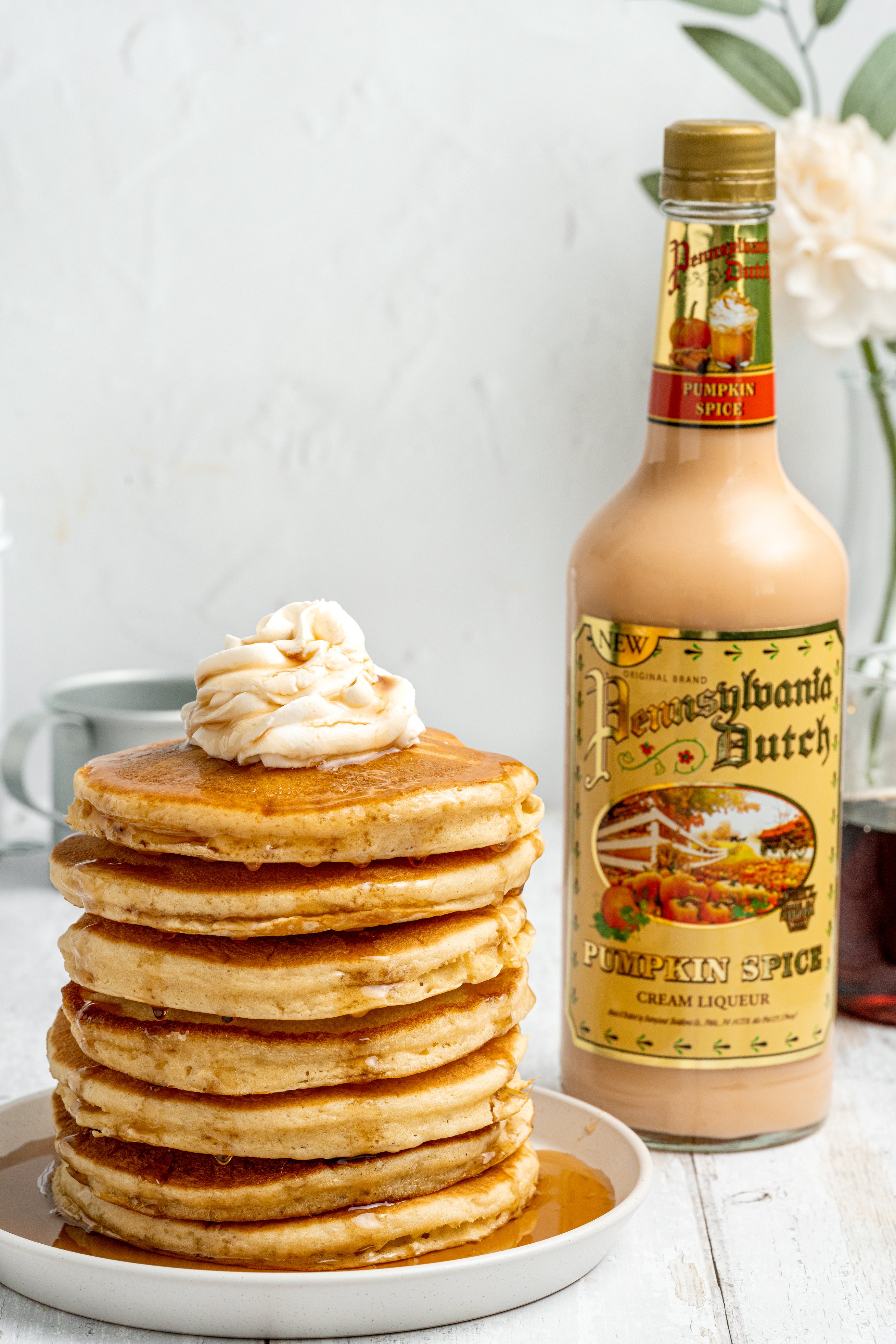 How to make it
In a large bowl whisk together the flour, sugar, baking powder, baking soda and salt.
In a separate small bowl, whisk together the oil, milk, Pumpkin Spice Cream and egg.
Make a well in the center of the dry ingredients and add the combined wet ingredients. Whisk until the batter is smooth.
Coat a nonstick skillet with oil, butter, or cooking spray, then wipe off any excess. Heat the skillet over medium-high heat until hot. Reduce the heat slightly and add 1/4 cup measure of batter to the center of the skillet.
When the edges begin to bubble, gently flip the pancakes and cook for another minute or so until it browns beautifully.
Top with butter, syrup or your preferred pancake topping and enjoy!